News
Final episode of Artifacts with Edie
Mar 06, 2021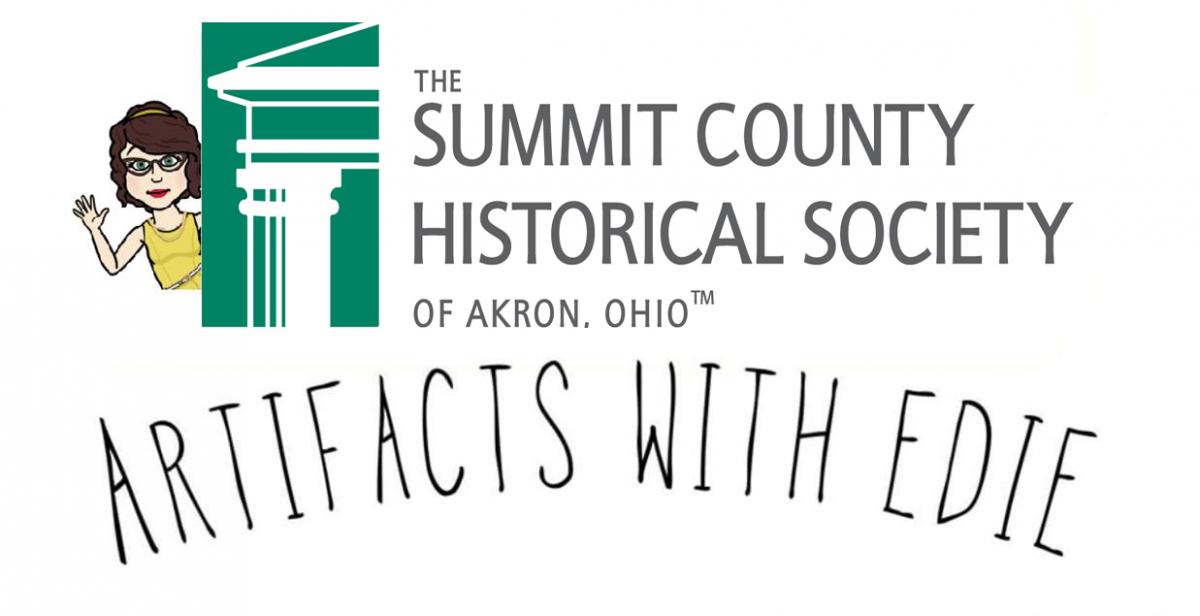 All good things must come to an end. This Friday, March 5, 2021, was the last full episode of Artifacts with Edie.
Instead of being sad, celebrate! Akron Public Schools students will be returning to the classroom and that means Edie and Christopher Steiner will be there too.
When Edie Steiner, Society volunteer shepherdess and Akron Public School music therapist, and her colleagues transitioned from in class teaching to online student classrooms during the pandemic in 2020, she asked Leianne Neff Heppner, Society president & CEO, if there was a way to share the Society's artifacts with the students working at home.
What developed was a daily program that ran live Monday through Friday for six weeks starting April 20th through May 29th. It then aired each Friday from June 5, 2020 through March 5. The program won an Outstanding Achievement Award in programming from the Ohio Local History Alliance and it was enjoyed by thousands across Akron, Summit County, Ohio and other states.
Edie, in her genius tech savvy way figured out apps and programming to make the episodes available for free to the students via Facebook live. Then, Edie and Leianne wrote every day for those early episodes with some help from staff Dave Gates and Mary Conley, as well as volunteer Buff Darkow. Christopher Steiner, Edie's husband, volunteered to do the videography to run the apps allowing for Edie to be the star reading the script and for images and extra videos to be included in the program. Leianne held the cue cards or forwarded the teleprompter and wrote most of the summer 2020 through spring 2021 scripts while also prepping and researching the artifact of the day.
Volunteer Gina McFarren helped "herd" the dogs during Friday recap games called, "Are You Smarter Than a Border Collie." And a number of special guests joined in sharing details about history, artifacts and health including representatives from the local hospital systems who did guest spot videos.
All the episodes will still be available on Facebook, and we're sure that this isn't the last you'll see of Edie & Christopher, their dogs, Rudy, Luke, Lincoln and Owen, as stars on the Society properties or online.